We hope you had a brilliant summer and are embracing the back-to-school feeling! We are certainly renewed and determined more than ever to support you to fulfil your climate goals, and hopefully some of your personal goals.
Our FFM team and expert coaches are here to help with our Autumn line-up, from practical tips on how to actually achieve a sustainable supply chain, to virtual coffees with coaches and members and our Climate Week NYC leadership event on sustainable diets – we've got you covered.  
Make sure you make the most of your membership and join in the positive events and spaces. Any questions about the portal or anything at all, don't hesitate to reach out to our membership team on ffm@veris-strategies.co.uk.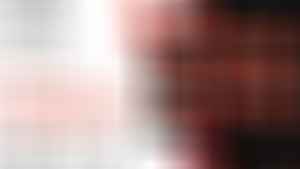 Sustainable Diets are the industry's new north star – join us with our new Sustainable Diets Coach Ali Morpeth, to hear what UK business leaders think it will take to get us there.
LEADERSHIP EVENT | RSVP | OPEN TO ANYONE WORKING IN FOOD


MASTERCLASS FOR LEADERSHIP TEAMS & FUTURE LEADERS
+ Explore how health and sustainability strategies can deliver impact on the two biggest issues of our time
+ Support diet policy milestones
+ Create commercial opportunities
+ Live masterclass with our new Sustainable Diets & Nutritionist Coach, Ali Morpeth.
What skill level is required? Manager to Director Level Class size: Up to 30 Class Length: 2 hours including Q&A plus 1 hour pre and post work

FOR FOOD SYSTEM CHANGEMAKERS
Our new Food Systems Advanced Accelerator gives businesses a framework for creating and protecting long-term value, aligning to new value drivers, encouraging innovation, and building business resilience.The waiting list is open for individuals or teams, don't miss this new programme led by brilliant inspiring expert coaches:
WHAT'S COMING UP…
Here is a snapshot of what you and your colleagues could access if your business joined our membership community – any questions about what's included, please don't hesitate to reach out to our membership team on ffm@veris-strategies.co.uk.
Just want to jump right in? Join hundreds of people in your community by improving your base level knowledge in Net Zero, Human Rights, Food Waste or Social Impact – all in your own time with our CPD certified digital e-Learn suite.

STRATEGIC PARTNER SPOTLIGHT
We are so excited to announce the first of our Strategic Partnerships with Action Against Hunger UK! Who, with their incredible team of change agents are now part of the Future Food Movement community. They will be bringing their critical global food system insight and fresh expert perspectives on the human impact of climate change to drive even more action across the community and our industry wide movement.