Our aim is to help you to learn and develop the skills, knowledge and behaviours needed to become agents of change and support your business in becoming a climate smart food leader. Within our upskilling suite we have a range of learning programmes to suit everyone and every organisation regardless of where you sit on your climate journey.
Why join?
Unlock and empower your workforce:
1. Up to 1,000 community logins for your workforce giving open access to:
+ FFM-led research, training, insights, events and conversations
+ Our bite sized monthly digital content including curated newsletter, podcast, research, insights and more
+ Virtual monthly upskilling huddles and live Q&A with our experts
+ Discounted eLearns and over 15 ESG themed live masterclasses and a curated Accelerator Learning Experience (POA)
+ Quarterly big issue industry leadership roundtables
+ Peer-to-peer support from our network who are passionate about climate impact, from access to our Coaches through to online and in person networking
2. Senior Leadership team:
+ Access to quarterly cutting-edge intelligence and trends in the Climate & ESG space
+ Business leader profiling and amplification of reputation on climate leadership beyond just hype
+ Access to diversity of thought within the FFM expert network to spark bold conversations that drive change within your own workplace
+ Access to bespoke certified Board level Climate upskilling (POA)
+ Invitation for 2 senior leaders to join our annual FFM Business Leaders Dinner
+ Access and invitation to join our powerful Youth Advisory Board live sessions 3 x pa
+ Invitation to join as a speaker at our quarterly big issue industry leadership roundtables
+ Invitation to join as a guest on the FFM Podcast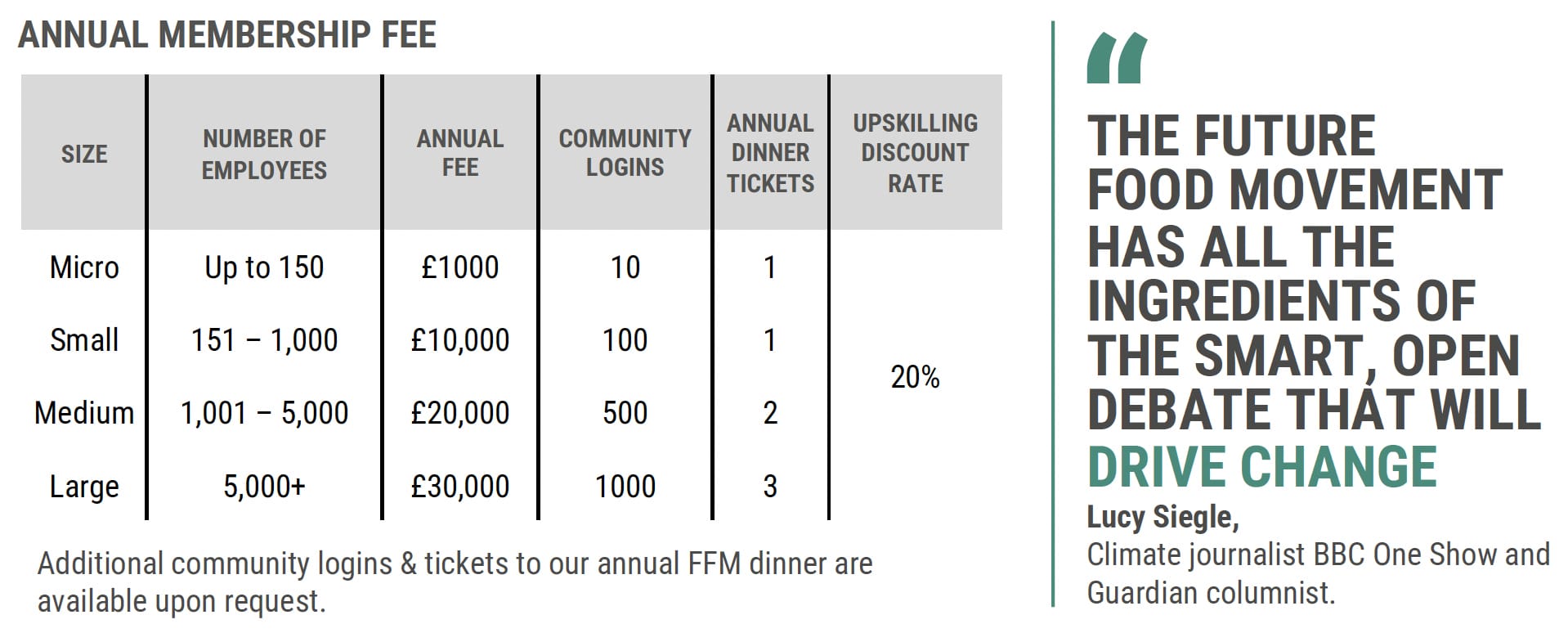 We can scale up or down for different needs, size of organisation, time and budget. We've made it as modular as can without risking the integrity.
MANAGEMENT
Business Members are given their own programme manager to make the onboarding as streamlined and easy as possible. We have designed the programme to be plug and play and for scale.
HR COMMITMENT
Individuals will manage their own learning and schedules – there is little to no resourcing required to coordinate from your end.