the Visible impact of Human Activity on our Precious Remaining Nature
This week's episode of the BBC Wild Isles highlighted the extraordinary wildlife found in the far reaches of the UK. I am fortunate to reside in Orkney and bear witness to this wildlife firsthand. However, it also exposes me to the consequences of human-driven alterations to our natural surroundings, which affect the sea birds and Orca populations.
I named my business after the Puffin because I hold a deep affection for these birds, yet they serve as a warning for me. Puffins are being threatened by climate change and their declining numbers are a signal of environmental distress. In the past, one could have easily spotted these birds near my place of residence, but now only a few summer colonies remain. Climate change has caused a shortage of sand eels, the natural food source for Puffins. This scarcity makes it difficult to feed and raise their young, and since Puffins only produce one offspring per year, their population decreases rapidly if they fail to successfully fledge their chicks. The increase in extreme weather events brought about by climate change exacerbates the challenges faced by Puffins, particularly during times when the Pufflings require feeding and there are impending storms to contend with.
2022 saw even more challenges for sea birds, including the outbreak of Bird Flu. During the summer, every beach I visited in Orkney had at least one Gannet that was either dead or dying on the sand. These magnificent birds become so gravely ill that they are unable to fly, and it is devastating to witness the extent of harm caused to birds that need our protection and support from human activities. Although it is difficult to determine the origin of each case, it is not hard to speculate that the flu may have spread from intensive poultry farms. My four-year-old daughter questions me about the flu and why the birds are sick, something that I never encountered at her age. What else will she see in her lifetime?
The cliffs near my garden are not far away. In an effort to avoid potentially contributing to the spread of bird flu, we have refrained from placing any bird feed out for months. I am fortunate to live in an area abundant with diverse bird species, and I often witness various flocks migrating to this location. However, I am cautious about inadvertently causing harm to these feathered friends through feeding them.
Thousands of birds will have been lost last year to bird flu. There were shocking images from the Farne islands in Northumberland of National Trust Rangers in Hazmat suits collecting the dead birds in sacks.
The beaches here are beautiful but they don't escape the plight of plastic pollution. Being at the end of the gulf stream, items can arrive here having travelled a long way. There are regular beach cleans by locals but it's an ongoing battle.  The recent spring tide recently dumbed an unbelievable amount of waste and plastics, which was very upsetting to see. A combination of items, lids, bits of broken down plastic, bottles, fishing gear, bits of rope are dumbed into the habitat and homes of birds, seals and cetaceans.
Coming to the Orca, the sight of killer whales is always exhilarating. I had the pleasure of observing a pod on the BBC Wild Isles, known as the 27's, both before Christmas and recently in March 2022. While they were scouring the coastline for food, a Telegram group informed us of their previous location, which we promptly headed towards. We were able to provide further updates on the location and trajectory of the 6 Orca we saw. Local charities keep records of such sightings for research purposes, aimed at understanding and safeguarding these magnificent creatures. There are designated locations around Orkney where volunteers monitor cetaceans and document their observations. My husband and I are undergoing training this month to utilise the equipment left at these sites, so that we can contribute to data collection. This information is used to advocate for protected areas for these animals. The calf of the 27's is a breathtaking sight, making the experience all the more memorable.
Other UK pods aren't as lucky. The pod that visit the Hebrides on the West Coast of Scotland has never bred. There are two famous male Orcas left – John Coe and Aquarius. They are often seen at many sights across the UK, most likely searching for their family.  One of the females of the pod was found a few years back.
The pod that frequents the Hebrides on the West Coast of Scotland has not been as fortunate as others in the UK. They have never produced offspring. John Coe and Aquarius, the two prominent male Orcas, are often spotted in various locations throughout the UK, presumably searching for their family. Unfortunately, one of the pod's females was discovered a few years ago and she had met what is likely to be a horrible death and had also never bred. The female was named the worlds most contaminated whale, again probably why the pod was unable to breed. I live in Orkney because I want to dedicate my spare time to wildlife conservation. Having worked in the food industry for 16 years, I am committed to promoting change and advocating for increased mindfulness and action regarding overconsumption, waste, and fossil fuels. Every job has a climate impact, and I aspire to instill new skills and perspectives within the teams responsible for shaping the food products we see on shelves, in order to preserve what we have left. 
Find out how the food industry can protect our Wild Isles by attending our next panel event, hosted by our coaches, experts and trailblazers.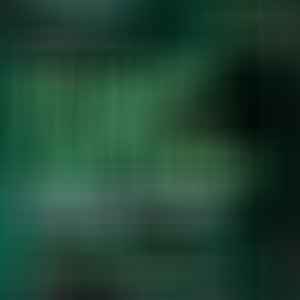 The food industry has the ability to unite and get behind the Save our Wild Isles campaign – the David Attenborough effect will ignite renewed passion for nature for consumers and colleagues alike.
The way we produce and consume food is both the biggest driver of nature loss and a significant contributor to climate change.
To produce food for the future means relooking at nature as a valuable service.
Join Future Food Movement and our experts, trailblazers and coaches as we discuss how you can actively participate in the nature-positive opportunity for your food business.
MORE About Charlie
Meet Charlie, who is hosting Future Food Movement's Category Marketing Climate Accelerator  alongside Will Clare, Charlie Curtis, Jen Gale and Mary Purdy. ​She is a category professional with over 16 years of experience in the food industry. Throughout her career, she has worked in various category roles across small and large businesses, covering ambient, chilled, and frozen categories across multiple retailers' brands and own label. Bookings available now for May and October 2023. Email the team if you are interested ffm@veris-strategies.co.uk or find out more here.