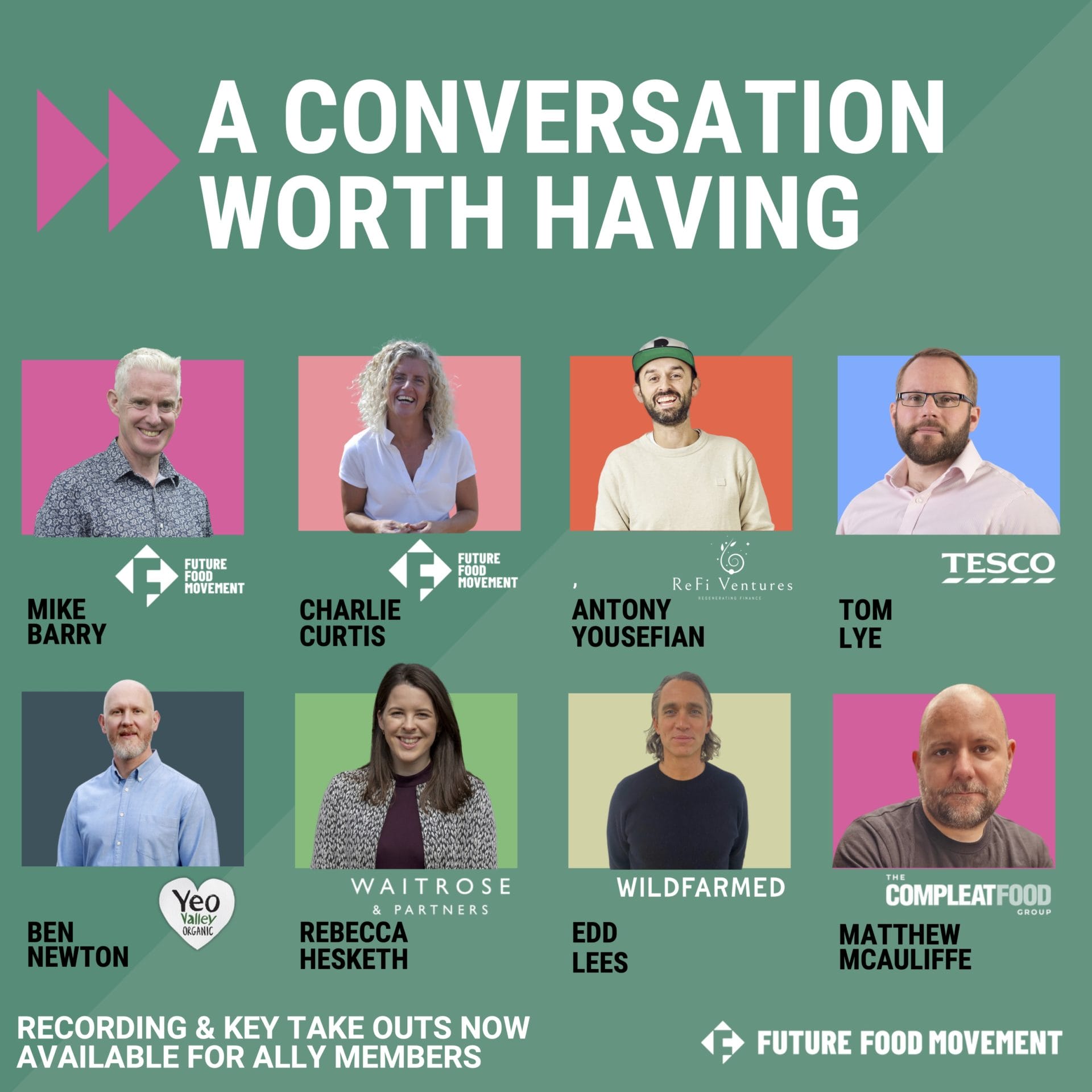 Over 95% of our food originates in the soil – a crucial component to food production and food security. And it plays a major role in the climate: the world's soils contain 1,500 billion tonnes of carbon in the form of organic material, making soil one of the planet's largest carbon sinks. Yet, we are losing this finite resource at a rate of three million tonnes per year in the UK alone.
Practises such as intensive agriculture, deforestation, soil cultivations, heavy machinery, chemical inputs, wind and rain erode our soils until they are totally degraded. Time is running out to protect our planet and our food supply, and we need to transition to a form of agriculture that works with and within ecosystems, instead of disturbing and destroying them. The solution? A regenerative food system that puts nature and soil health first, leading to healthier foods for consumers, a more secure future for farmers and the chance for the planet to heal and restore itself.
In this Future Food Movement thought leadership session, Mike Barry facilitates a powerful conversation with senior food industry leaders across the supply chain, including Yeo Valley, The Compleat Food Group, ReFi Ventures, Wildfarmed, Tesco and Waitrose, to get under the skin of what needs to happen to scale a regenerative food system.
Recording and key takeouts are available for Ally Members. Join us to access this recording on demand and access. Sign up and become an Ally here.