Climate change is one of the most pressing issues of our time and is having significant impacts on global food systems.
Increasingly, the topic of climate change is rising through the food industry's agenda; not as a "nice to have", concerned about the impact of the organisation on the environment (inside-out perspective), but as a financially material issue, concerned with understanding the impact of climate change on its business continuity (outside-in perspective).
Businesses that fail to adapt to climate risks may face threats to their long-term viability, such as supply chain disruptions, investor flight, regulatory penalties, and reputation damage. In its latest report, the FFAIR Initiative  (an investor consortium which specialises in the animal agriculture sector), found that half of the food companies it surveyed, including Tyson Foods and JBS, are forecast to be operating at a loss by 2030 because of climate risks[1].
Read on to explore the climate risks manifesting in the food industry, the financially tangible benefits to acting on climate issues, as well as practical next steps to increase your organisation's climate resilience.
Climate risks in the food industry
Climate risks arise in two categories: physical risks and transition risks. Physical risks are related to the direct impacts of climate change, such as extreme weather events, sea-level rise, and changes in temperature and precipitation patterns. These risks can lead to crop failures, livestock losses, and disruptions to supply chains. As a result, food companies face increased costs and reduced profitability, and consumers can experience higher prices and reduced availability of certain products.
A report from Department for Environment Food Rural Affairs (DEFRA) highlighted UK wheat yields had dropped by 40% in 2020 as a result of heavy rainfall and droughts, concluding climate change and biodiversity loss are among the biggest medium to long term risks to UK domestic food production. [1]
Transition risks are related to the transition to a low-carbon economy (globally and in the UK), which is necessary to mitigate the impacts of climate change. This transition involves a shift away from carbon intensive activities and towards renewable energy, as well as changes in land use and agricultural practices.
As consumers increasingly demand transparency and environmental accountability from businesses, regulators are likely to put pressure on the industry to disclose their environmental footprint and communicate a credible, science-based decarbonisation strategy. The food industry is particularly vulnerable to transition risks due to its carbon intensive supply chain, its heavy use of plastics, as well as its dependence on natural resources such as water and land.
In March 2023, PepsiCo was accused by a financial think tank of poor climate risk management and warned of $4.4bn annual costs from 2030 if it continued with its current (uncredible) decarbonisation roadmap. The think tank considered PepsiCo's lack of clear reporting on its carbon intensive supply chain a major transition risk.[2]
Indeed, the supply chain GHG emissions of a typical food company is deemed to be 11.2x higher than that of its direct operations[3]. The lack of a comprehensive, science-based decarbonisation plan including upstream emissions can result into considerable costs through transition risks such as evolving climate policy, carbon pricing mechanisms, legal challenges, and more.
FFAIR finds that this lack of preparedness from meat and diary companies is likely to result in a cost increase of 9% on average by 2030 (with the increase in feed prices because of climate change contributing 5%, and carbon taxes on emission from livestock production 4%).[4]
According to research by London School of Economics, the food industry is tied in second place for the most likely sector to be taken to court because of climate issues.[5] For example, Danone is currently facing legal action because of its heavy use of plastics. [6]
ECONOMIC BENEFITS FROM MEETING NET ZERO TARGETS
Decarbonising your organisation is one of the best ways to increase your resilience to climate risks. Indeed, meeting net-zero targets in the industry will not only mitigate further physical climate risks, but it will also make your business much better equipped to weather transition climate risks. The food sector is especially well-positioned to decarbonise as it is not at risk of experiencing demand shortages, and players who move towards net-zero will enjoy economic benefits.
By reducing the carbon intensity of food systems, producers can experience significant cost savings, gain broader market advantages, and develop additional revenue streams by contributing to net carbon sequestration. Upcoming carbon pricing and border adjustment mechanisms could also strengthen the position of local net-zero producers over international imports. Net-zero food producers are also more likely to receive favourable rates for loans, investment, and insurance as the finance space becomes more climate-savvy.
Consumer awareness of climate-related issues is growing. Consumers are demanding transparency in the provenance of items in their shopping baskets and are willing to pay a premium for brands aligned with their green ambitions.
According to a Deloitte survey[1], there has been a sharp increase in the number of consumers who have adopted more sustainable lifestyles year on year. Compared to 2021, consumers in the UK in 2022 bought only what they need (+20 points), reduced their meat consumption (+9 points) and bought more seasonal produce (+5 points).

And according to Bloomberg Intelligence[2], the global plant-based alternatives market could grow more than five-fold, hitting US$160 billion in revenue by 2030 using a baseline of US$29.4 billion in 2020.
Brand reputation is not only essential for consumer trust but is also a factor for attracting talent. Climate leaders can benefit from increased employee engagement and attract top talent with the skill sets required for the green economy of the future. In contrast, climate laggards may experience a vicious circle where they are unable to attract the right talent with the necessary skill sets, resulting in them being unable to transform their businesses to remain competitive.
Getting started on the journey towards net-zero early will benefit businesses as they grow their experience and learning curve and develop a competitive advantage over climate laggards.
How to decarbonise the food sector
The food sector has a large carbon footprint and is a significant contributor to climate change. However, it is also one of the few sectors that holds promise as an effective carbon sink if managed correctly. Sustainable transformation in the food sector needs to be multi-pronged, with various stakeholders adapting and adopting multiple options on the table.
Small structural changes, such as combating food waste, can have outsized benefits in decreasing total sectoral emissions over time. Such actions help to conserve resources while also ensuring better nutrition for more people. Even if gross emissions decrease only slightly, the carbon intensity per unit of food produced could be decreased dramatically.
According to the UN Environment Programme's Food Waste Index Report 2021[1], about 17% of global food production may be going to waste, which translates to about 930 million tonnes of produce, accounting for 9-10% of global carbon emissions!
Regenerative agriculture, which incorporates circular, nature-positive, and holistic principles, is another fundamental change proposed by climate activists that promises a combination of health, economic and environmental benefits. Yet these benefits require restructuring of business-as-usual practices, with strategic and operational implications.
Some options being floated for reducing carbon emissions in the food sector, such as the call to reduce the intensity and scale of animal agriculture, are controversial. However, we can reframe dietary changes as a continuation of deep historic trends, only directed this time towards meeting climate goals for the benefit of present and future generations.
The World Resources Institute[1] has identified more than 20 solutions to tackle the carbon emissions from agriculture, across five clusters, namely: reducing growth in demand for agricultural products, increasing food production without expanding agricultural footprint, protecting and restoring natural ecosystems, sustainably increasing fish stocks and reducing greenhouse gas emissions via modern agricultural practices such as manure management and nitrogen use efficiency.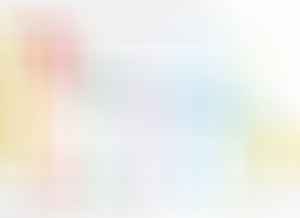 Agriculture has unique potential to move the dial when it comes to net carbon sequestration and biodiversity restoration according to the best science available. Therefore, the food sector has the power to envision what a sustainable food system in harmony with nature looks like, and then implement the strategies to make this a reality.
Increasing climate resilience with scenario planning
Companies can use climate scenarios and scenario planning as a tool to identify actions (beyond decarbonisation) to take in order to be best prepared in a range of plausible climate futures. The Taskforce for Climate-related Financial Disclosures (TCFD) recommends scenario analysis as a core recommendation of its Strategy pillar. Indeed, scenario planning enables decision makers to identify potential risks and opportunities, assess the options at hand, and develop a no-regret strategy to ensure business continuity even in a volatile, uncertain environment.[1].
To start simple, decision makers can select 2 or 3 climate scenarios from established organisations like that of the IPCC (Intergovernmental Panel on Climate Change), the IEA (International Energy Agency), and the NGFS (Network for Greening the Financial System). One selected scenario should reflect a future where climate policies and legislation are put in place early and in an orderly fashion (resulting in lower physical risk but higher transition risk). Another should reflect the opposite situation; a future where no further climate policies are put in place and climate change escalates greatly (high physical risk and low transition risk).
These scenarios can help decision makers explore questions such as: What would our stakeholders do in these scenarios? What risks can we anticipate in each scenario? What opportunities can we identify in each scenario? What does success mean in each scenario?
By using scenario planning, decision makers can build consensus about requisite investments, prioritise items on the innovation roadmap, elucidate the business strategy and communicate it clearly to relevant stakeholders, as well as structure transition-related initiatives in line with disclosure requirements. A good example of this exercise is FFAIR's Climate Risk Tool which illustrates how climate risks could impact the cost and profitability of 40 meat and diary companies across 3 scenarios: High Climate Impact, Business as Usual, Net Zero Aligned[2].
Ultimately, the green transition is a question of when, not if. So, every business in every sector should prepare for the changes to come; the only uncertainty is how quickly some of these changes could manifest and the extent of their impact. Businesses that have performed scenario planning can confidently build a climate strategy and start systematically building their capabilities to become future-resilient.
[1] https://www.fairr.org/tools/climate-risk-tool
[2] Farming Statistics – final crop areas, yields, livestock populations and agricultural workforce at 1 June 2020 United Kingdom, DEFRA
[3] PepsiCo Transition Risk Analysis, Planet Tracker: https://planet-tracker.org/wp-content/uploads/2023/02/CTA-PepsiCo.pdf
[4] CDP Global Supply Chain Report 2020: https://cdn.cdp.net/cdp-production/cms/reports/documents/000/005/554/original/CDP_SC_Report_2020.pdf?1614160765
[5] https://www.fairr.org/tools/climate-risk-tool
[6] Global trends in climate change litigation, LSE: https://www.lse.ac.uk/granthaminstitute/publication/global-trends-in-climate-change-litigation-2022/
[7] Reuters – France's Danone faces legal action over plastic use and reporting practices: https://www.reuters.com/world/europe/frances-danone-faces-legal-action-over-plastic-use-reporting-practices-2023-01-09/
[8] See Deloitte UK's Sustainability and Consumer Behaviour 2022 report: https://www2.deloitte.com/uk/en/pages/consumer-business/articles/sustainable-consumer.html
[9] See Bloomberg report on the growth potential of plant-based foods: https://www.bloomberg.com/professional/bi-research/?dyn=plant-based-food
[10] See UNEP Food Waste Index Report 2021: https://www.unep.org/resources/report/unep-food-waste-index-report-2021
[11] See WRI's menu of solutions to create a sustainable food future: https://research.wri.org/wrr-food
[12] See TCFD guidance on scenario planning: https://www.tcfdhub.org/scenario-analysis/
[13] https://www.fairr.org/article/launch-coller-fairr-climate-risk-tool/