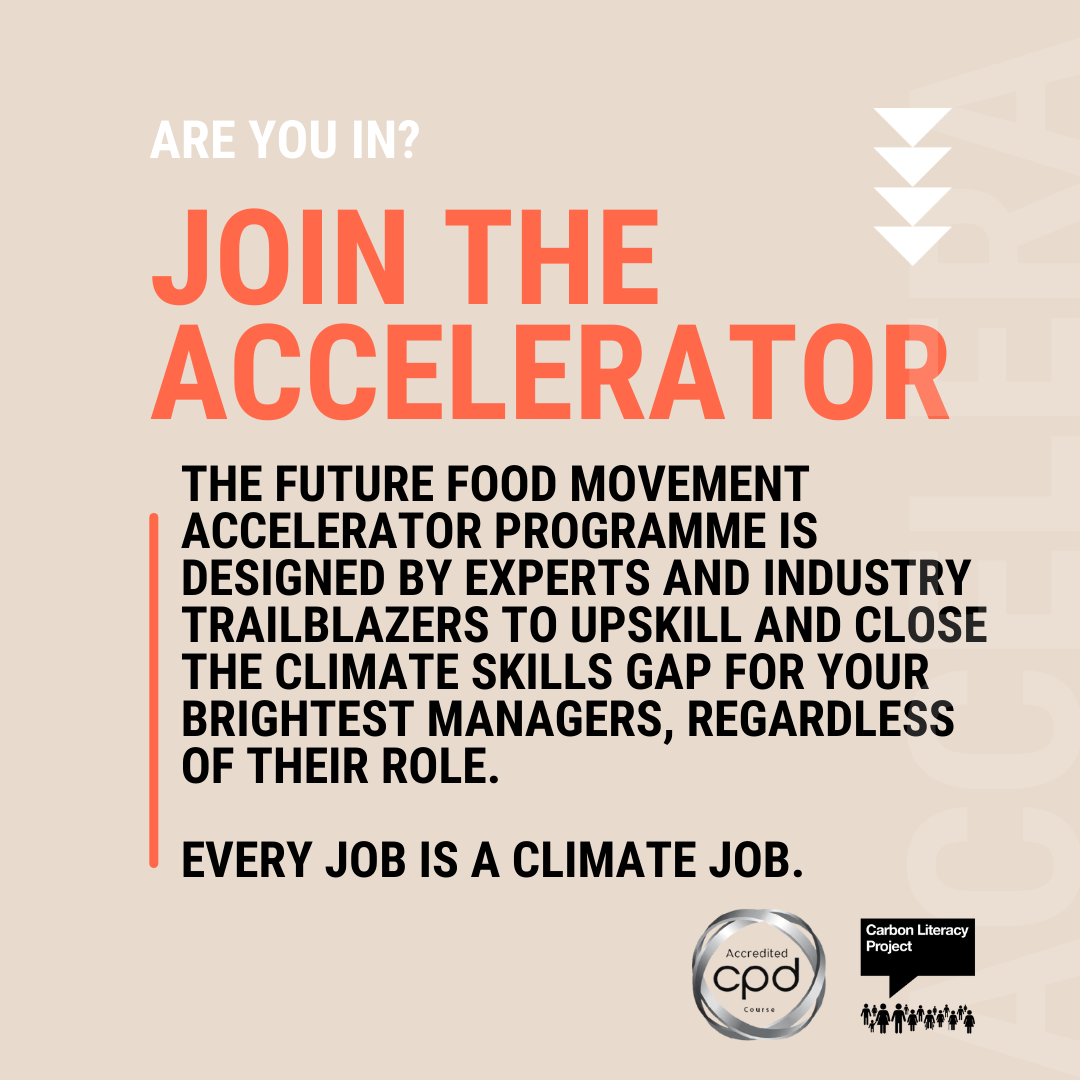 Become certified climate literate with the Future Food Movement Accelerator.
Designed by experts and industry trailblazers to upskill and close the climate skills gap for next gen food business leaders, regardless of your role.
The Future Food Movement is built on the philosophy that when you know, you can't unknow.
Embedding climate strategies into the culture of a business and allowing people to create ideas and facilitate change is key to enacting lasting and positive change.
With three stages: Awareness, Action and Empowerment, you will not only learn the science but also benefit from 1-2-1 coaching to increase your climate confidence and ability to bring your colleagues along the journey.
There are two places remaining on the March Cohort, to register your interest or book for a future date, please register here.