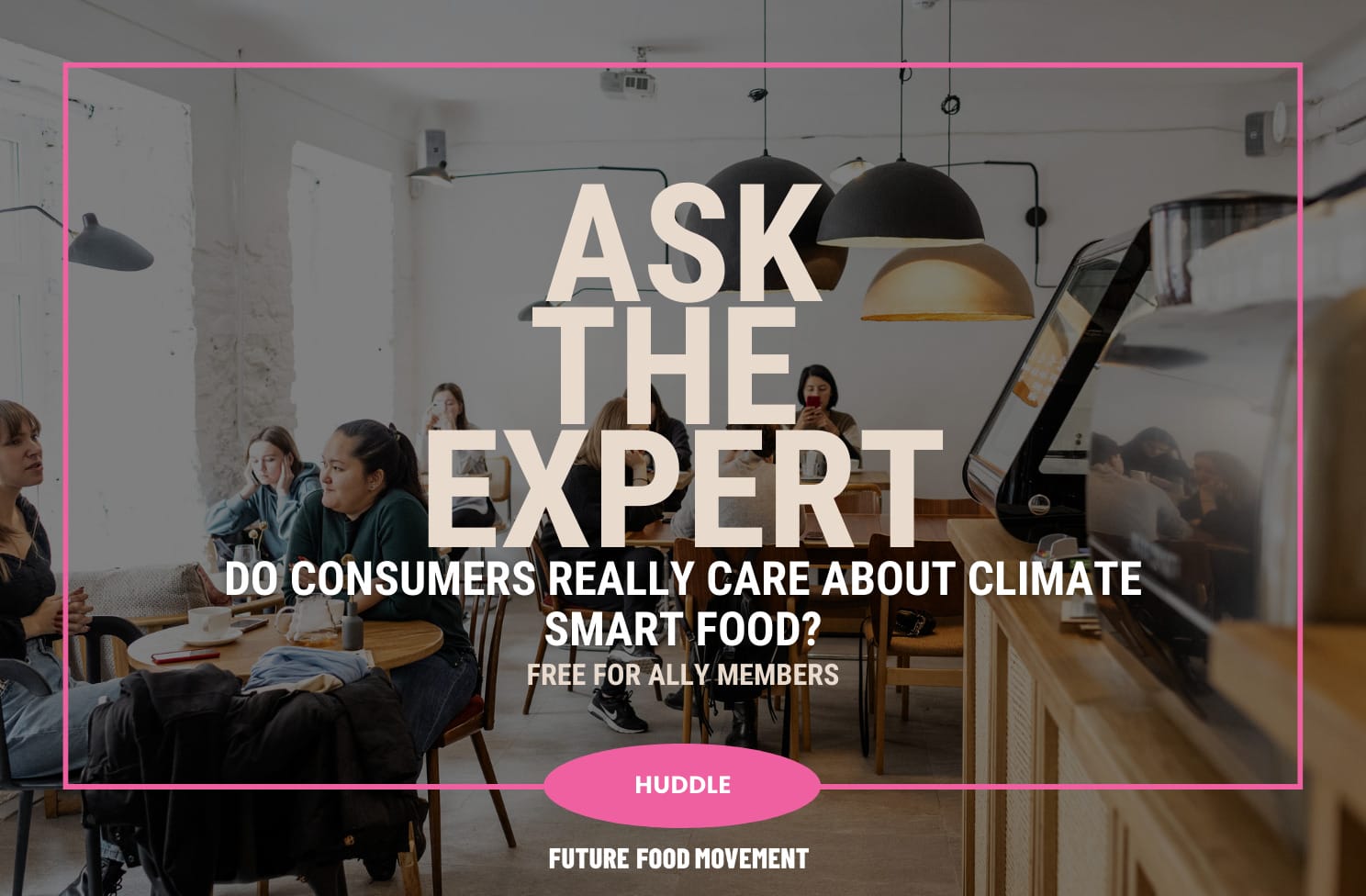 The food industry is increasingly putting sustainability centre stage, but do our efforts make any difference to consumers? In this Huddle, Rob Iles, founder of specialist food marketing agency Visionise, outlines which consumer segments actively want to make the move to climate smart food, and what the industry can do to accelerate the process.  
What is a huddle? A ten minute intro to a specialist topic (voted by you, our Ally Members), followed by a 30 minute open floor Q&A; yes, live access to a Future Food Movement Coach to inform and inspire you. Don't miss out!
To watch the Huddle, sign up as an Ally for £10/month here!
The Huddle will be recorded and saved in the Ally Community, free for Allies to access at any time.