WHO IS IT FOR? C-SUITE TO FUTURE LEADERS
IMPACT INVESTING & INNOVATION MASTERCLASS
Explores regenerative innovation across the food system, and how a sustainable food system at scale can drive profitability within farming, restore ecosystem health, deliver natural and nutrient dense wholefoods foods en masse to society; and ultimately cool the climate through carbon drawdown and repairing hydrological cycles.
Meet your Coach
Hosted by our Impact Investing Coach, Simon Evill.
Simon is an experienced impact investing professional specialised in regenerative agriculture and sustainable food systems.
Co-founder and General Partner of Pelican Ag, the UK's first venture fund powering sustainable food systems. Farm to flush, soil to soul.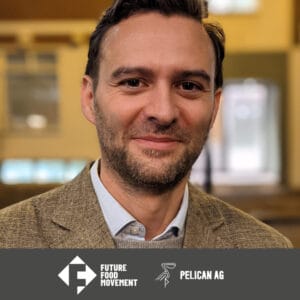 £3500 per Masterclass – Group bookings of up to 30 people